[ad_1]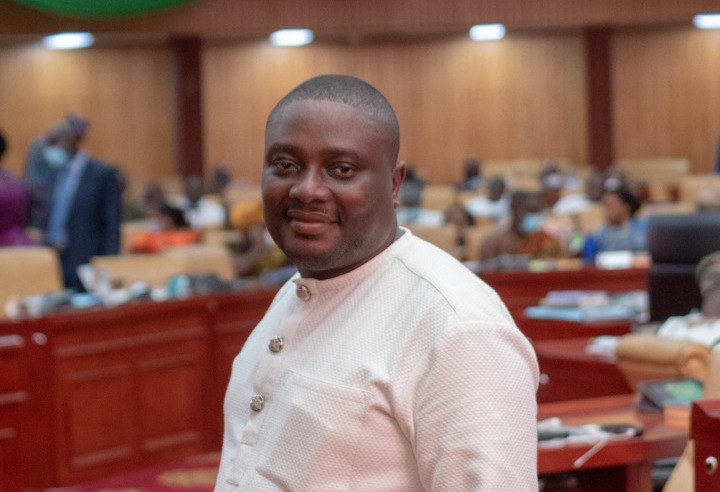 Keta MP Kwame Dzudzorli Gakpey is rallying residents to back his candidature for re-election as NDC parliamentary candidate, in what is likely to be a stiff race in the constituency.
In a letter to party members and constituents announcing his decision to pick up forms to contest the NDC primaries, Mr Gakpey quoted Psalm 18:29 and said, "with your help, I can advance against a troop; with my God, I can scale a wall."
Mr Gakpey won the seat for the NDC in the 2020 elections with 85.81% of votes cast to replace former MP Richard Quarshigah upon his retirement.
He had won the NDC primaries a year earlier with 444 votes, whilst his closest contender Dr Senanu Kwesi Dzokoto received 328 votes.
The contest ahead of the 2024 elections for the NDC parliamentary candidate slot is looking contentious with Dr Senanu who is now the acting Volta Regional Director of Health Services, and businessman Emmanuel Kojo Jones-Mensah announcing decisions to contest the seat.
Mr Gakpey in his letter said he is "aware that some comrades have been on the touchline warming up since my first day in Parliament, itching to replace me irrespective of how well I perform under the circumstances."
He said although he welcomes competition, the constituency should not take risks with trial and error. "Parliament is not as we see it from the outside. It is a different world of its own. It was easy for Nana Akufo-Addo and Dr Bawumia to criticize president Mahama and call him all sorts of names when they were in opposition, but when given the nod, we have seen how abysmal they are," he said.
"This confirms the saying that "talk is cheap". If you have never been there, you can always assume, it is easy," he added.
Mr Gakpey who currently serves on parliament's Food, Agricultural and Cocoa Affairs, as well as Members holding Office of Profit Committees, said "fortunately for me, I have had the benefit to learn the rudiments of parliamentary work in the last two years."
"I have discovered the secret keys to the doors and I know the nature and locations of the hurdles and how to cross them. I am on the dance floor, and as it is said, opportunity dances with those who are already on the dance floor. This calls for continuity and not restarting," he said.
Mr Gakpey says he continues to advocate for steps to fix the biggest challenges confronting residents including the acute water problem in Anyako and surrounding towns, electricity, communication, and transportation difficulties in our "overseas" communities, the poor road network and silting of the Keta Lagoon. He says efforts to help people deal with challenges in the areas of health, education, and youth employment.
"In spite of the current financial crunch, I have been able to put about a thousand of our youths under various apprenticeship programs, paid and continue to pay school fees for our constituents at various levels of education, bring improvement in educational infrastructure in various communities and adding new ones where necessary, supporting various health facilities to give improved services to our people, provide direct medical support by way of free screenings, surgeries and payment of medical bills among many other interventions," he said.
"I have laid the foundation for more work to be done in the coming years. My brothers and sisters, it is for this reason that I crave your indulgence and seek your blessings to return to Parliament to continue what we have started,' he added.
Mr Gakpey expressed gratitude to the chiefs, opinion leaders, and party executives for paying for the nomination forms and committing to paying the filing fees as well.
He said this is evidence of the total confidence reposed in him and he is humbled by the gesture.
DISCLAIMER: The Views, Comments, Opinions, Contributions and Statements made by Readers and Contributors on this platform do not necessarily represent the views or policy of Multimedia Group Limited.
[ad_2]

Source link