[ad_1]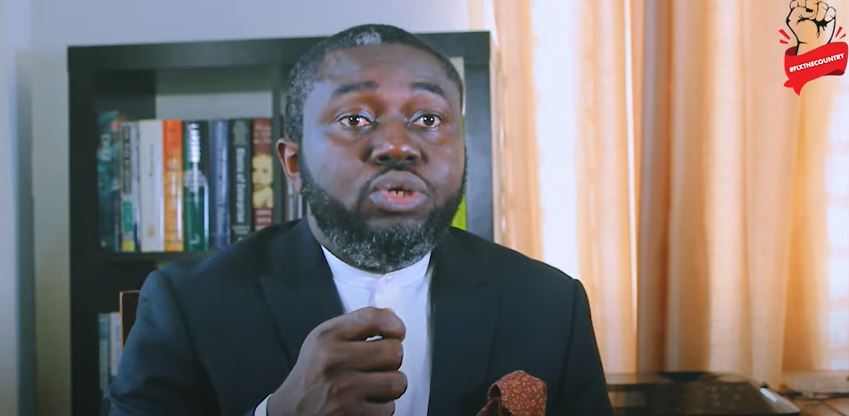 Lawyer and Researcher Oliver Barker-Vormawor has reacted to the contempt case the Supreme Court has brought against lecturer at the University of Ghana Prof Michael Kpessa Whyte over a series of tweets directed at the apex court.
The lecturer is alleged to have called the Supreme Court "stupid" in a tweet at a time of heated public discussion regarding the Supreme Court's order to Parliament to expunge the name of James Gyakye Quayson during his dual citizenship case.
But, Mr Barker-Vormawor, in a post on social media, noted that despite Prof Kpessa Whyte's comment, as a democratic state people have the right to criticise and ridicule institutions regardless of who they are noting that everybody faces such criticisms.
He noted that the court needs to develop tougher skin or risk being accused of having a fragile ego and lacking the fortitude required of judges in a democracy.
Mr Barker-Vormawor wrote "I think that in a democracy citizens have the unbridled right to call any institution stupid. Including the President/Presidency; Parliament and the Judiciary. No one is immune from democratic ridicule and criticisms, no matter how boisterous or vulgar. People call me stupid all the time on this app, and I am not dead. In fact, I don't even block them."
I hear that Professor Kpessa Whyte has been cited for contempt for saying that gradually the Supreme Court is being turned into a "stupid court".

I dont believe that stupidity is what we are witnessing at the Supreme Court. I think we are witnessing intentional wrong…

— Osagyefo Oliver Barker-Vormawor (@barkervogues) May 25, 2023
He added "I invite the Supreme Court to listen to the voice of Apaloo J in WANKYIWAA v. WEREDUWAA AND ANOTHER [1963] 1 GLR 332-337 when he stressed that "No court is contaminated by bad language"
Meanwhile, the Supreme Court summons issued alleges that Prof Kpessa Whyte posted the following;
"The highest Court of the Land has been turned into a 'Stupid Court'. They have succeeded in turning a Supreme Court into a Stupid Court. Common – sense is now a scarce commodity. A major element in the death of democracies is partisanship in the delivery of justice. Our judges need lessons in political philosophy and ethics. Time will tell."
As a result, Prof Kpessa Whyte is to appear at the Highest Court of the land on May 30 to justify why he should not be cited for contempt of Court for scandalising the Supreme Court, bringing into ridicule the dignity, respect, and stature of the Supreme Court and Inciting prejudice against the Supreme Court.
However, prior to his appearance in court, Prof Kpessa Whyte has already issued an apology to the apex court explaining that his comments were not meant as an insult to Supreme Court.
He noted that not only has he retracted the statement but also deleted the tweet. The lecturer prayed the court forgives him.
"Sincerely, the tweet was not done with the intent to scandalize, or denigrate a revered institution such as the Supreme Court of Ghana for which I have a tremendous amount of respect and admiration."
"These are consequences I never intended, although I do accept responsibility that, I could have exercised better judgment in my choice of words. Please permit me to state unequivocally that I have no reason to slander our Supreme Court, and I hereby sincerely apologize unreservedly for any pain and discomfort my tweets may have caused the Chief Justice, the Supreme Court and the entire judiciary."
DISCLAIMER: The Views, Comments, Opinions, Contributions and Statements made by Readers and Contributors on this platform do not necessarily represent the views or policy of Multimedia Group Limited.


[ad_2]

Source link