[ad_1]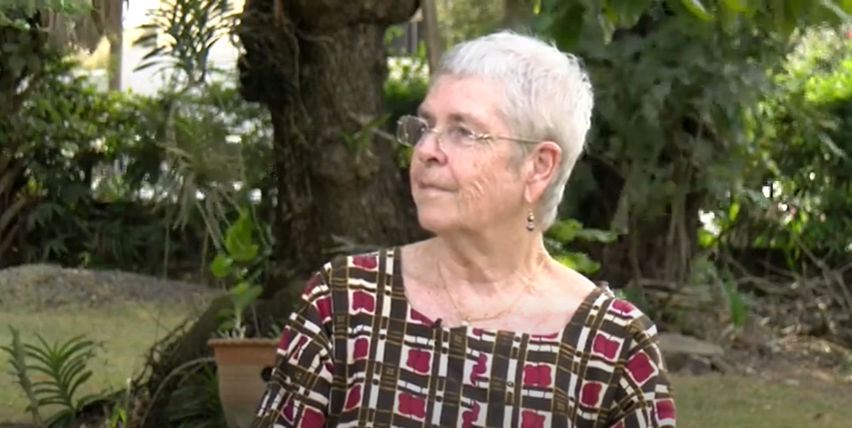 Former Head of the Child Health Unit at the University of Ghana Medical School and Korle Bu Teaching Hospital, Professor Janet Neequaye, says the worst period in her time as a healthcare provider in Ghana was during the 1983 drought.
Ghana experienced its worst drought in modern history from 1981 to 1983. The drought peaked in 1983 and was compounded by substantial bush fires and the expulsion of large number of Ghanaians from Nigeria in the same year. Food production dropped dramatically in 1983 leading to widespread food shortages.
According to Prof. Neequaye, for hospitals and other healthcare centres, essential drugs for treatment were in dire shortage thus putting the lives of patients at risk of death.
 "Well, the worst period was in 1983 round about there, 1984, after the military coups when everything was very very bad in Ghana. There were severe shortages of medical equipment, drugs, food, even kenkey you couldn't buy," she said.
The situation was further compounded by long power outages due to the failure of the Akosombo Dam to produce enough electricity to power the nation as a result of the low water levels from the drought.
"At the same time there was shortage of water, in this area you couldn't get water, shortages of petrol, and then because of lack of rainfall the Akosombo Dam, the lake, run out of water so they couldn't power the electricity generators properly. So we had prolonged electricity blackouts. Sometimes we were on for 12 hours and off for 24 hours, it was even worse than dumsor.
"So at times, in those days people didn't have generators, so at times I had to send the mothers from Korle Bu back home to bring in kerosene lamps so we could work. It was very bad. And because there was a shortage of medicines, it was very hard to actually treat patients.
"Sometimes they had to go to town to buy penicillin or even anti-malarials. And around that time the government brought in cash and carry. If you didn't have any money, it was difficult to buy anything in the hospital," she said.
DISCLAIMER: The Views, Comments, Opinions, Contributions and Statements made by Readers and Contributors on this platform do not necessarily represent the views or policy of Multimedia Group Limited.
[ad_2]

Source link